Faculty
---
Teachers are the heart and soul of every school, and the faculty at the San Francisco Film School is comprised of accomplished, award-winning directors, producers, writers, musicians, editors, actors, art directors and sound designers. All faculty members are working professionals, experts in their field, whose goal is to help students develop their craft every step of the way and nurture their passion for making films. Small class sizes assure individual attention and grant greater access to the digital filmmaking equipment. Our amazing teachers and project-based curriculum is what gives our students the real-working experience necessary to succeed in the competitive entertainment industry.
The screenwriting sessions with our instructor, Fred Ritzenberg, have also been invaluable. To have a vastly experienced AND working screenwriter teaching in our program has helped with my goals and vision for my stories.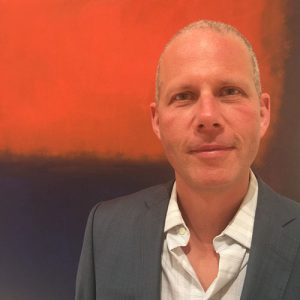 Jeremiah Birnbaum
Founder & President
Director, Producer, Writer, Editor
---
Jeremiah Birnbaum is President and Founder of FilmsSchoolSF and has worked as a director, producer, screenwriter, editor and educator in filmmaking for over twenty-six years. He is also president of Fog City Pictures, one of the most prolific feature film production companies in the San Francisco Bay Area. In the last ten years, Fog City Pictures has developed and produce a variety of feature films and documentaries which have screened at dozens of festivals around the world and gone on to be released in theaters, on DVD, VOD, and iTunes. Fog City Pictures has a reputation for working with San Francisco's most talented filmmakers, cast and crew, as well as for bringing in talent from Los Angeles and New York City.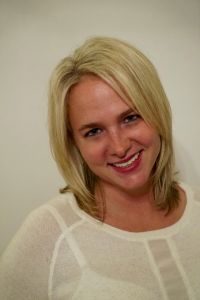 Carolee Carlson
Therapist
---
Carolee Carlson is a working therapist who earned her Masters degree from The Wright Institute in Berkley, California, and also holds an additional Masters and training in Transpersonal Psychology from Naropa University. The style of psychotherapy she practices calls upon the strengths of various evidence-based and experiential modalities to support clients in the changes they seek. This includes eco-therapeutic practices, mindfulness-based techniques, semantics, attachment and psychodynamic theories, as well as EFT (Emotionally Focused Therapy for Couples), and play therapy for children.
She welcomes clients from all walks of life, including LGBTQIA clients, as well as clients from diverse cultural backgrounds, and those in traditional or non-traditional relationships.
Ms. Carlson has worked with many non-profits supporting climate change, endangered species, and sustainability.  She has also developed and co-directed applied curriculum in sustainable careers.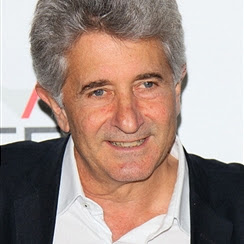 Frederick Ritzenberg
Filmmaker
---
Frederick Ritzenberg has been in the film business for over twenty-five years, writing and producing motion pictures. He produced and directed GOSPEL.
Ritzenberg was on the faculty at the Berkeley Digital Film Institute, before joining FilmSchoolSF.
He holds a BA and MFA in filmmaking at the S.F. Art Institute and is a member of the Writers Guild of America.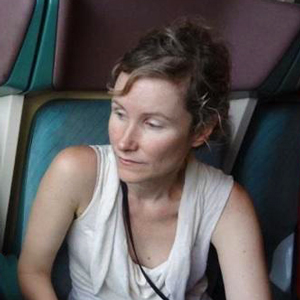 Natalie Zimmerman
Documentary Filmmaker
---
Natalie Zimmerman's film and media work has screened internationally in a variety of contexts including: SF Camerawork, de Young Museum (SF), Sigmund Freud Museum (Vienna), Independent Feature Project (Angelika Theater, NYC), Anthology Film Archive (NYC), Chicago Underground Film Festival, Moscow International Film Festival, Los Angeles Contemporary Exhibitions, CBC and Russia Today (broadcast).
Her projects have been made possible with numerous grants from supporting institutions including; Paul Robeson Fund for Independent Media, LEF Foundation, Center for Cultural Innovation, Fleishhaker Foundation, Headlands Center for the Arts, Museumsquartier/Quarter21 and UC Berkeley Professional Development Award.
Zimmerman is a former Fulbright Scholar and holds a Film Certificate from New York University and a Master of Fine Arts from California Institute of the Arts. In 2008, she co-founded Social Satisfaction Studio with her longtime collaborator, Michael Wilson, to release their first feature documentary, Silhouette City. (www.socialsatisfaction.org)
She lives along the edge of an old-growth forest, 20 miles north of San Francisco.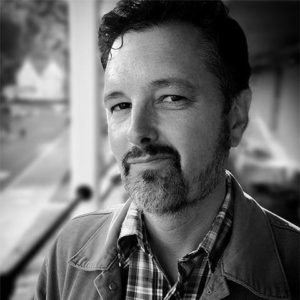 Michael Wilson
---
Michael W. Wilson is a filmmaker and artist. His works have been exhibited at the New Museum of Contemporary Art, San Francisco Documentary Film Festival, Ars Electronica, Entermultimediale, Chicago Underground Film Festival, Yerba Buena Center for the Arts, Los Angeles Contemporary Exhibitions, Miami International Film Festival and RealArtWays. Wilson has taught cinema, video, new media and art practice at Pitzer College, UC-Riverside, UC-Irvine, Otis College of Art and Cal-Poly-Pomona. His writing has appeared in a number of journals, books and online platforms. He holds a BA from Hendrix College, a BFA from the San Francisco Art Institute, and an MFA from Yale School of Art.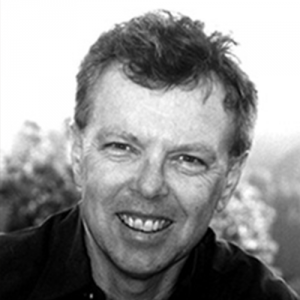 Tom Donald
Director, Writer
---
Tom's background in advertising started at an early age, growing up in a household where his father spent many years in New York at one of the world's largest ad agencies, Young & Rubicam. Upon reaching adulthood, Tom decided to follow his star in the music business and began writing and producing jingles and background music for radio and TV commercials. After a couple of years, he found himself looking for a larger role in the creative process, and that led to a new career as writer and creative director at several San Francisco-based ad agencies.
After a stint as creative director at Anderson Rothstein, a small San Francisco agency that specialized in food, beverage and California based agricultural accounts, Tom joined Foote Cone & Belding as vp/ group creative director. He then took a position as creative director at Sun Microsystems for two years. A final agency stop was at Saatchi & Saatchi, where he was a writer and an associate creative director.
After years of writing commercials and corporate films, he decided to become a film director. Since that time in 1995, he has directed (and in many cases, written) projects for diverse clients such as Apple, Microsoft, Cisco Systems, Adelphia Cable, Big Brothers/Big Sisters, Blue Shield, the San Francisco Giants, Wal-Mart, Pacific Bell, Partnership for a Drug-Free America, Plantronics, 1-800-Dentist, Avaya, Crystal Geyser, Alzheimer's Association, San Francisco AIDS Foundation, the City of San Francisco, PaperPak Industries and BART. His work has won many industry awards, including a number of ADDYs, Cindys and several mentions in CA Magazine.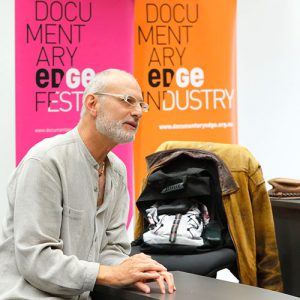 Frederick Marx
---
Frederick Marx is an internationally acclaimed, Oscar and Emmy nominated director/writer with 40 years in the film business. He was named a Chicago Tribune Artist of the Year for 1994, a 1995 Guggenheim Fellow, and a recipient of a Robert F. Kennedy Special Achievement Award. His film HOOP DREAMS played in hundreds of theatres nationwide after winning the Audience Award at the Sundance Film Festival and was the first documentary ever chosen to close the New York Film Festival. It was on over 100 "Ten Best" lists nationwide and was named Best Film of the Year by critics Roger Ebert, Gene Siskel, Gene Shalit, and Ken Turran and by the Chicago Film Critics Association. Ebert also named it Best Film of the Decade. It is one of the highest grossing non-musical documentaries in United States history.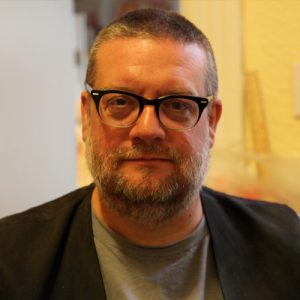 David Cox
---
David Cox is an award winning film-maker, digital media artist and producer who has lived and worked in Britain, the United States and Australia. He obtained his Masters Degree in 2003 from the Royal Melbourne Institute of Technology University, in Australia. He also holds a Graduate Diploma (with Honors) in 1990 from Melbourne's Swinburne University. He is based in San Francisco's Mission District.
His films include "Puppenhead" and "Otherzone"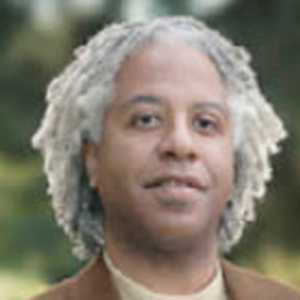 Darcel Walker
Sound Recordist
---
As the audio guru for his company, Funky Tiki, Darcel ensures top quality audio on all film, video and television projects. He studied at the prestigious California Recording Institute, where he specialized in Location Sound/audio engineering. He has over eight hundred hours of Field Sound Mixing and is one of the most sought after Bay Area Field Audio Techs.
Darcel has over 20 feature film credits as well as numerous broadcast & cable industry assignments that include the History Channel, Discovery Channel, CBS, ABC and the BBC. He is also the founder of the proposed Art & Music News Network (AMN-Your Source for Art and Music News-The CNN of the Arts World) and the proposed IndieLove.tv film festival (a Global Cineplex).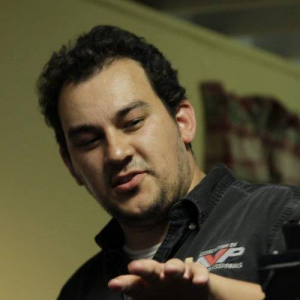 Brandon Hamilton
Director, Writer, Producer, Cinematographer, Editor, Actor
---
Brandon Hamilton is a multiple award winning director, writer, producer, cinematographer, editor, and actor. In addition to instructing he runs 2 production companies. The first, Dark Wolf Films, has produced 5 feature length films as well as multiple shorts and music videos all made with micro budgets in addition to utilizing both former and current alumni. The second, Pro Video Productions, specializes in high-end corporate videos, televised interviews, and documentaries which garnered him the prestigious Emmy Award in 2010.