To Live in the San Francisco Bay Area
---
It's an odd thing, but anyone who disappears is said to be seen in San Francisco. It must be a delightful city and possess all the attractions of the next world
Location & Map
Our film school is located in heart of one of the most amazingly beautiful and vibrant cities in the world. Theaters, dining, art, shopping and more are all right outside our door and transportation hubs are only a block away. We're only a couple blocks from San Francisco's Union Square and within walking distance of many of the other places that have made San Francisco famous.
This nifty map will show you exactly where we are in relation to the rest of the San Francisco Bay Area. Thank you, Google, for general mapping-awesomeness.
Hotels
---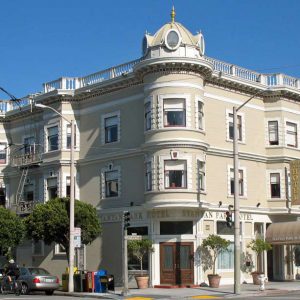 Some of the most beautiful hotels in the world are located in San Francisco. Of course, we have our share of budget options, too. If you are here for a quick visit or need a place to stay while you find something permanent, we'd recommend Airbnb (https://www.airbnb.com/) or the amazing search engine KAYAK. (http://www.kayak.com)
Housing
---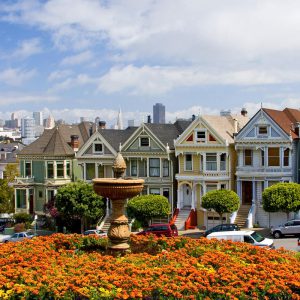 The San Francisco Bay Area has been one of the nation's most popular urban areas for decades. Most recently, with the rise of the Dot Com industry, San Francisco and surrounding areas have become even more popular. And as Econ. 101 will tell you, when something is in high demand it most certainly becomes more expensive.
But with a little patience and determination, you will be able to find a safe comfortable home. Your best bet is the venerable Craigslist whose reach, impact and influence cannot be overstated. Everyone finds a place to live through Craigslist. http://www.craigslist.org
Transportation
---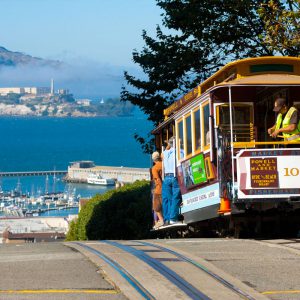 The Bay Area is considered to have one of the most efficient and far reaching public transportation infrastructures in the world. One can get almost anywhere with relative ease.
The City has put together an amazing transportation resource covering trains, buses, trolleys and more. It will even plan your inner- or inter-city trip for you. http://511.org
Another option would be becoming a member of a car-sharing organization like Zip Cars (http://www.zipcar.com) or City Car Share (http://www.citycarshare.org)
These are hugely popular in the San Francisco Bay Area and are convenient to the entire city.
San Francisco School of Digital Filmmaking is also located one block from the Powell BART Station-one of the city's primary mass transit arteries as well as many convenient bus lines (MUNI) that run all through the city.
Parking
---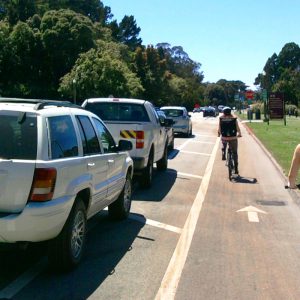 Driving in the city is nothing compared to having to park in the city. San Francisco's challenging hills, Byzantine parking regulations and basic lack of space makes parking a car an adventure in patience. San Francisco Parking Finder has covered the basics here:
Climate
---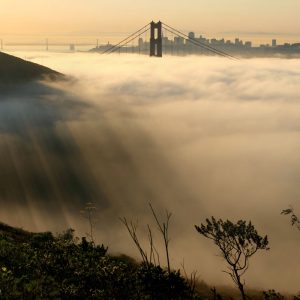 San Francisco's climate is characteristic of California's Mediterranean climate with mild, wet winters and dry summers. In addition, since it is surrounded on three sides by water, San Francisco's climate is strongly influenced by the cool currents of the Pacific Ocean which tends to moderate temperature swings and produce a remarkably mild climate with little seasonal temperature variation.
The combination of cold ocean water and the high heat of the California mainland create the city's characteristic fog that can cover the western half of the city all day during the spring and early summer. The fog is less pronounced in eastern neighborhoods, in the late summer, and during the fall, which are the warmest months of the year. Due to its sharp topography and maritime influences, San Francisco exhibits a multitude of distinct microclimates.
The high hills in the geographic center of the city are responsible for a 20 percent variance in annual rainfall between different parts of the city. They also protect neighborhoods directly to their east from the foggy and cool conditions experienced in the Sunset District; for those who live on the eastern side of the city, San Francisco is sunnier, with an average of 260 clear days, and only 105 cloudy days per year.
SOURCE: http://en.wikipedia.org/wiki/San_Francisco,_California#Climate